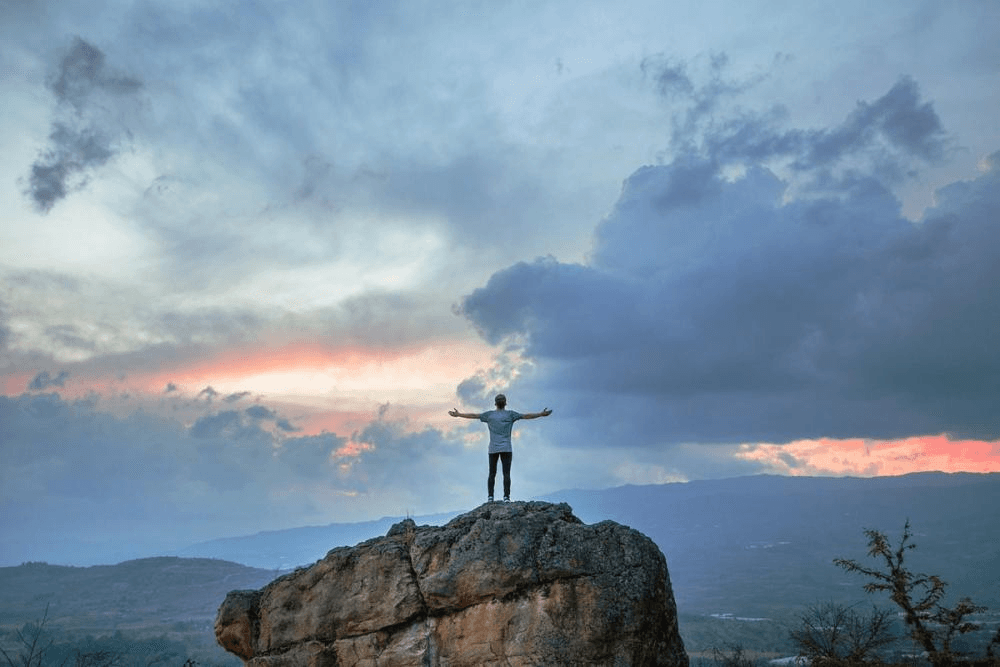 Collision is the fastest-growing tech conference in North America and was recently held in Toronto for the first time with over 25,000 attendees from 125 countries. At such a scale, it was wonderful to see the diversity and inclusiveness, especially when 45.7% of attendees were female and from several positions! This conference also brought the conversations revolving around tech and entrepreneurship from well-known individuals (or celebrities), like Seth Rogen, Evan Goldberg, Joseph Gordon-Levitt, Timbaland, Steve Aoki, Akon, and more. It was a great experience absorbing the variety of perspectives from speakers that highlighted their thoughts and experiences in their respective domains. I'll try my best to summarize the overwhelming amount of highlights from the talks that I attended and provide some thoughts and observations of the conference as a whole. I highly recommend those who are interested to learn something new to visit Collision's YouTube channel to watch the videos that were uploaded. I know I will go back to rewatch some of the talks, as well as catch the ones that I was unable to attend due to time conflicts (there were about four stages that had speakers on all day).
---
A New Era of Entrepreneurship
Talk: https://youtu.be/2HfhTP6SYrc
Cloudflare's co-founder, Michelle Zatlyn, and Canadian singer and songwriter, Jessie Reyez, took the stage to discuss what it took for them to be where they are today. Michelle and Jessie, although in different industries and different stages in life, revealed universal themes around what they thought was required to be an entrepreneur. Michelle told a story where she never thought to apply to business school at Harvard because of the competitive landscape and defaulted to applying to Canadian business schools. One day she had a conversation with a stranger from a cocktail party, who convinced her to apply to Harvard, and she was ultimately accepted.
"If you never put your name in the hat, your name will never get pulled."
To spread Michelle's message, if there is something out there that you want to do, try — put your name in the hat. Jessie carried CDs with her everywhere because she is a firm believer that you have the choice to make opportunities. She went from DJ to DJ in a club and stumbled across Calvin Harris and eventually got her first big break as a songwriter for Calvin Harris and Dua Lipa with the song "One Kiss."
"If opportunity doesn't knock, build a door." — Milton Berle
The first step is to find opportunities. The next step is to start asking yourself these questions:
Am I solving a meaningful problem that I am passionate about? Why hasn't it been solved before?
Can I assemble the team to make it happen?
Although the first question is critical, bringing an idea to life with a team can also be magnitudes in size more challenging to realize. Jessie affirms this idea by respecting the fact that no one person is capable of doing everything. Everyone has to recognize their strengths and weaknesses and assemble the teams to fill the gaps. It sounds like such a "duh" moment, but many founders and entrepreneurs encounter a common pitfall where they think that they will have an A-team right off the start, but in reality, it can be far from that. Make great attempts to find others who are as passionate as you are because people with passion will more likely help fuel the team out of tough situations. Sometimes the people with the highest growth and learning potential will be better for your organization in the long run.
"Everyone is just making it up as they go."
As entrepreneurs, we need to realize that there is so much out there that we don't know. The biggest asset and skill is how fast you can learn. The job demands you be naturally curious, passionate, and most of all, have a growth mindset to turn limitations into inspiration. With the world changing at an unapologetic rate, it is a choice — it is your choice — to continue learning to better yourself and your organization.
---
Access Is the New Ownership
Co-founder of Quinto Andar, André Penha, spoke about why he believes people will stop buying houses. His startup simplifies rental processes for tenants and landlords in Brazil, but it goes beyond that. They understood that renting is much more compatible with the flexibility and mobility that people want. With the enormous growth of companies like Uber and Airbnb, it is clear that access to mobility and flexibility are some of the core factors to satisfy the desires of this generation. We no longer need to spend upwards of a $30,000 buy a car to get from A to B. Instead we can pay $10. We remove the high upfront cost and trade it for a lower and more affordable price for usage. It enables people who normally don't have access to such a luxury to have the opportunity to have access.
Many companies, such as WeWork and Lime, are following suit to provide access to these services that were once financially challenging to purchase. WeWork offers streamlined access to workspaces for small business and large companies. WeWork grew exponentially and is now embarking on a new endeavour to create an ecosystem of access in several industries including education and living with The We Company. They realize the power of communities and the demands for access and flexibility within each industry. Lime provides affordable access to smart mobility with their electric scooters and bikes. With the inefficiencies with the "last mile" in our day to day mobility, there is no surprise that people want options to get to their destinations more quickly and conveniently.
With large companies providing access to such essential aspects of our lives, it leads us to wonder what life would be like in the unforeseeable future. However, today, we have the opportunity to massage and mould many aspects of our lifestyles that we never had a decade ago.
---
The Future of Work
Employees are an essential asset to the success of a business. Without employees, ideas will never be realized, and nothing will be done to advance society forward. Every company in the world is fighting each other for talented individuals, and that should leave job seekers empowered to know that the ball is actually in their court and not in the hands of the companies. At Collision, several startups realized there was a gap to human resources and employee engagement. It is one thing to acquire talent, but it is another ball game to retain talent. The challenge is that there is no cookie-cutter solution to satisfy employees, and it is even more challenging to tailor the needs of the growing workforce.
Most executives say that they put the employees first (or second if the customer is first), but as we continue to pay top dollar for Customer Relationship Management, also commonly known as CRM, maybe we should also invest in Employee Relationship Management. Companies are getting better at understanding why people or clients purchase their products and services, but some companies fail to understand fundamentally why our employees work for them.
---
These were some things that I had learned from my experience at Collision 2019. These highlights were from the huge array of exciting dialogue that took place. You can engage me in the comments or my social media if you'd like to learn more or have a discussion! Overall, this was a positive and enjoyable experience that left me in awe and respect with what boundaries people are pushing in their industries.